You are undoubtedly familiar with Tinder. But do you know Tinder Plus as well as Tinder Gold? These are the two paid versions of the app. Here is our opinion on Tinder Gold, the ultimate in Tinder.

Tinder Plus, the first step
Tinder Plus is the first paid version of Tinder. If we talk about it in this article dedicated to our opinion on Tinder Gold, it is because you are obliged to subscribe to Tinder Plus to then be able to access Tinder Gold. In short, Tinder Gold is an extension of Tinder Plus.
What does this version offer you?
Unlimited swipes
The arrival of the paid version of Tinder Gold Apk had this main consequence: the number of likes is now limited unless you decide to subscribe to the paid version.If you prefer to stay on the free version of Tinder, then you can only like 50 profiles per day. On Tinder Plus, you can swipe all day without any limit! Be careful though not to get addicted …
The Boost option
This option allows you to boost your profile in your geographical area for 30 minutes. This is arguably the best option if you are looking to win matches, as long as you use it wisely.So if you boost your profile in the middle of the night, users might miss it!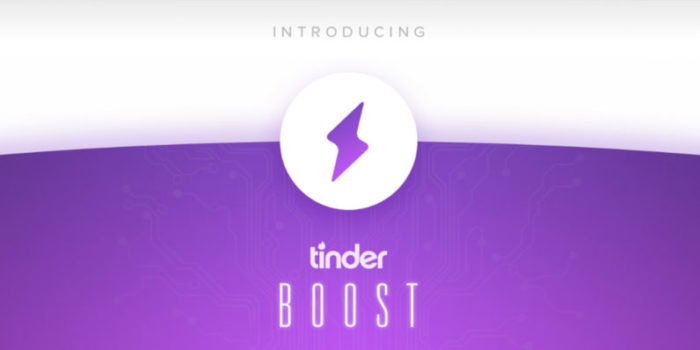 The Rewind option
If you are already a Tinder user, then you know the accidental swipe problem! This profile that you sent by mistake left and is now lost forever! Or that awesome like sent by mistake to a girl you thought you didn't like at all …With the rewind, you can now go back and correct this error!
5 super likes per day
The free version of Tinder gives you one super like every day. You must therefore choose who you want to send this famous little blue star to! With Tinder Plus, you can send 5 every day. The stake is therefore very different!
The end of the ad
There, it is not likely to change much to your number of matches. On the other hand, your experience on the application may be much more comfortable.
Passport option
Tinder in its free version allows you to see profiles that are located at most 160 kilometers from you. Here you can swipe all over the world! So you can see the profiles of girls who are anywhere on the planet, and they too will see your profile.So you no longer have any geographic limitations. However, actual encounters may be a bit more complicated! Having said that, if you are planning on traveling then you can get a bit ahead of the game!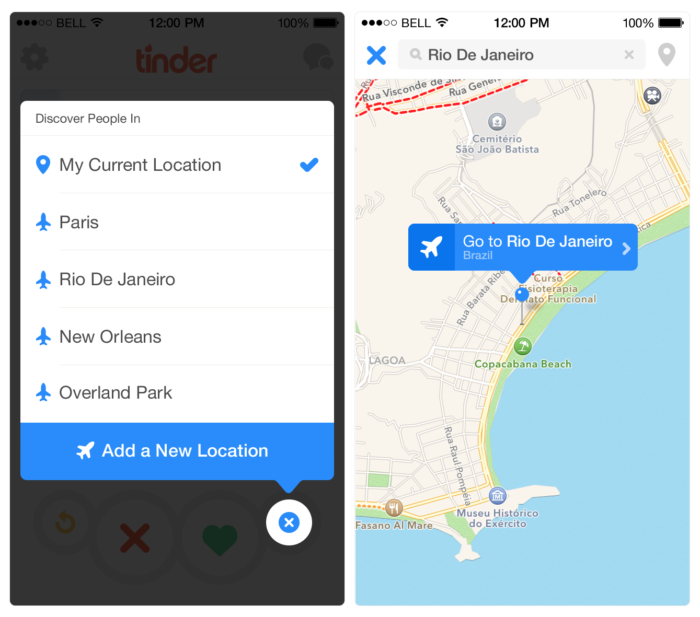 Here are all the options available on Tinder Plus. It is therefore a fairly complete pack. Now let's see what Tinder Gold has to offer.
What is Tinder gold?
Tinder Gold is therefore an extension of Tinder Plus. This version offers you only one additional option: see the profiles of the girls who liked you.
Of course, subscribing to Tinder Gold, course, means benefiting from all the options that are available on Tinder Plus. But is it really worth the extra money for just one option?
Tinder Gold: the advantages

As you probably know, when you are on Tinder, you are notified if your profile has been liked, and you are generally given an estimate of the number of likes you have received. However, when you swipe through the profiles, it's impossible to know which girl is in love with you! It's, of course, annoying, because you wouldn't want to miss a match! Many men will therefore have the reflex to like all the profiles that present themselves, in the hope of finally finding their match.
Only here, when you have found it, the attraction is not always reciprocal … And there, it is the embarrassing moment assured! You just matched, but you don't really like her. It will therefore be necessary to explain to him that finally… well it will be no! And that is unpleasant for everyone (and particularly annoying for the girl in question!).
Tinder Gold, therefore, allows you to avoid this type of inconvenience. Instead, you will only see the profiles that have liked you. The advantage is therefore a considerable saving of time. You have a big advantage over men who waste their time liking profiles who have already rejected them. But that of course, they don't know.
In short :
With access to all the profiles of the girls who liked you, all you have to do is make your choice, you are guaranteed to make a match! So you waste less time. In addition, it must be said, spending your time liking without ever making a match, it's a bit discouraging.
Tinder Gold: the limits
Of course, you can see who liked you, but this option is not going to help you in terms of attractiveness. If no one liked you before, they won't like you more now that you have the Gold option! You can actually measure your degree of desirability by seeing if there are any girls out there who like your profile. But if there isn't one, having Tinder Gold won't increase your match count.
In short:
The great thing about Tinder Gold is that it saves time if you're in a rush to make matches. But that's about all! So in our opinion, Tinder Gold is not really interesting if your goal is to increase your number of matches, because that does not influence in any way how attractive you are to the app.
How much does a Tinder Gold subscription cost?
We are not all equal when it comes to the Tinder subscription! And yes, according to the algorithm of the application, you will have to pay a more or less expensive subscription. What are the criteria? Hard to say, there is no official grid. What we can say for sure is that you will pay less if you are under 30! And yes, the price of the subscription can vary from simple to double on this single criterion!
In addition, your activity and your success on the application will be taken into account to determine your price. To give you an idea of ​​the price, the Tinder Plus subscription costs you between 1.99 and 19.99 per month. You can subscribe for one, six, or twelve months. The longer the subscription, the lower the monthly price.
Tinder Gold is offered between 9.16 euros and 29.98 euros per month. For less than 10 euros, this option is really interesting. On the other hand, at almost 30 euros per month, that seems really excessive to us knowing that you really only have one more option.
Tinder à la carte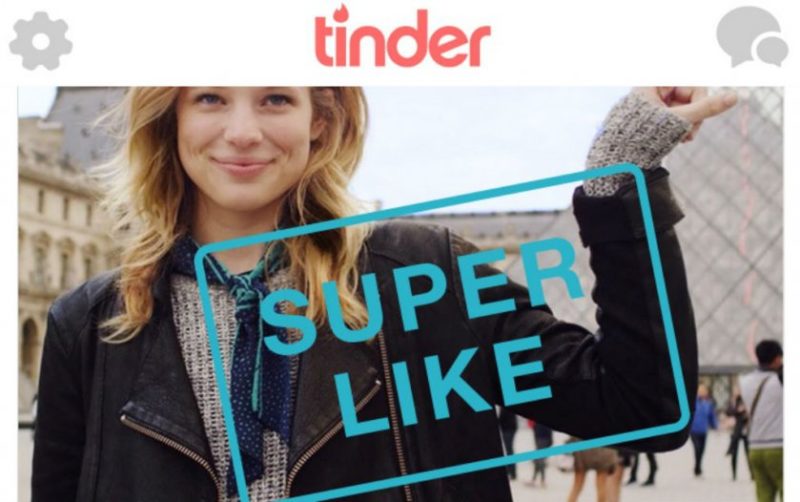 Tinder Plus and Tinder Gold are the app's only two paid subscriptions. However, you can also buy some options à la carte. So you can buy a boost, which will cost you 5 euros per boost. You can also buy a super like, which will cost you 1 euro. You can also buy your super likes in packs. So, if your subscription is too expensive for you, you can settle for buying only the options that interest you!
If your problem is that you are not matching enough, the only option that will really make a difference in boosting. Indeed, if you do not have a very attractive profile on the application, then your Elo score, or the new algorithm currently used by Tinder, may be treating you a little unfairly by not disseminating your profile sufficiently so that you found the right fit for you. With the boost, your profile is more visible to all users for 30 minutes. It will therefore be necessary to take care to choose the right time to make use of this big advantage over other users.
The rest of the options provided by Tinder subscriptions are in our opinion not very useful to increase your number of matches. Above all, these options allow you to save time so as not to spend your day swiping, but we have not seen any real game-changer in terms of success on the application. 
How can I increase my matches?
The best way to increase the number of matches is therefore not to take out a paid subscription, it is to improve your profile. Indeed, the more your profile is well constructed and original, the more it will be successful. You can send all the likes and super likes you want, if your profile doesn't make you want to meet you, you will never make any matches! A paid subscription does not guarantee you success, however, learning how to build an attractive profile can really make the difference.
First, choose your photos wisely. 3 or 4 should be enough, but you still have to select them well! So take photos that really show off and show who you are as a person. Also, avoid taking yourself too seriously, girls look for boys who are capable of self-deprecation. So be careful to find a good balance, don't make a fool of yourself either!
But what is also important is to fill in its description! (Too) many Tinder users don't bother to fill in their description, and that's a big mistake. A good description can make all the difference, so put the odds in your favor and write a description that hits the mark! Most? The touch of humor of course!
In short:
If you want to put all the chances on your side to make matches, improve your profile. Then, if you want to save time and convenience on the app we recommend that you upgrade to Tinder Gold.
Tinder Gold, our opinion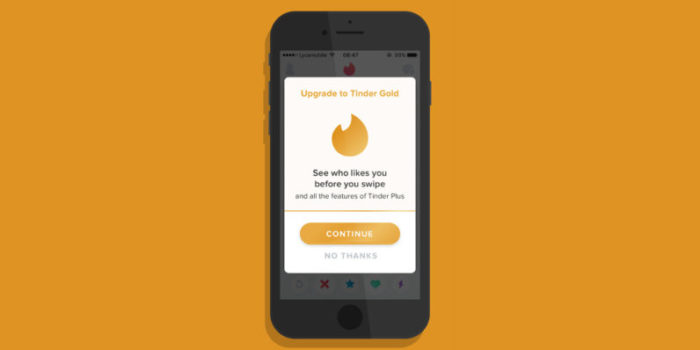 In short, the secret to success on Tinder relies entirely on your profile. You don't have to be Ryan Gosling to match on Tinder (that helps, we're not going to lie to each other either…). The key is to stand out from the crowd of other Tinder users. So certainly, the Tinder Gold option can save you precious time, but it does not go beyond that.
Depending on the options, the benefits are different. Some options do not seem really useful to us: why would you go swiping on the other side of the world? Why send 200 likes per day? In our opinion, the only really interesting option of Tinder Gold is the boost. It is this option that will allow you to be more visible to users. But again, if your profile is unattractive, it won't be a game-changer.
In our opinion, Tinder Gold is a subscription that can improve your experience on Tinder, in terms of efficiency compared to the time spent on the app, but will have no impact in terms of success.
Article copyright belongs to Articlestheme