The charges for SEO services are different across several companies in the digital marketing industry. Some organizations quote less to get more customers on board, reducing the overall expenses for an organization. However, there is a risk pertaining to the efficiency of a cheap SEO company. Their services may adversely impact the SEO factors of a website.
Individuals can find out how these cheap SEO companies can hamper the overall performance of a website in the next section.
Probable Challenges of Hiring Cheap SEO Agency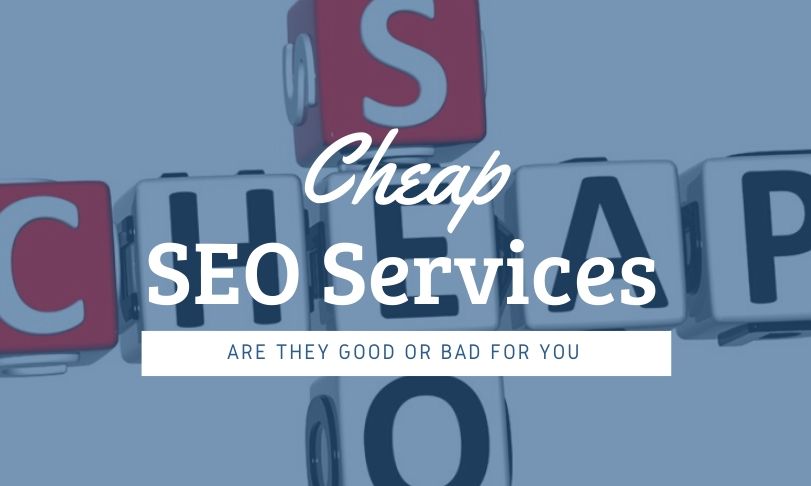 Here are some of the issues that websites may experience after hiring services from cheap SEO companies:
1. Short Term Strategy
One of the major challenges of hiring cheap SEO agencies is that their strategies give benefits in the short term. For example, they may avoid building effective campaigns that need more time to show results. As a result, their clients may fail to sustain their position on the search engine result page in the long run.
Furthermore, in their desperate attempt to improve ranking, they may integrate practices that search engines flag. This, in turn, may adversely impact the SEO factors, such as the page authority (PA) and domain authority (DA) of their client's websites. As a result, it affects the trustability of those websites and overall brand recognition.
2. Tailored Services
A cheap SEO company may provide tailored services for its clients to reduce the cost of their service. This may help an organization improve a certain aspect of a website but not everything.
Nevertheless, to hold a higher position on the SERP, a website needs to perform uncompromisingly in all the aspects, as mentioned below:
● Responsiveness of a website (Gives an effective user experience on both mobile and desktops)
● On-page/ off-page optimization
● Page design
● Webpage loading time
Since this tailored coverage does not provide all-inclusive SEO services for a website, it may fail to bring the desired result.
3. Less Accountability
A cheap SEO consultant may be less accountable even if their SEO strategies fail to deliver the intended result. Further, an organization may have to adjust to the poor customer support from this kind of service provider. This way, if a sudden problem occurs on their website, they have no choice but to wait as long as those firms resolve the issues.
A delay in fixing website issues may hamper an organization's business. For example, if their websites have an e-commerce marketplace where customers purchase products/hire services, customers may navigate to the competitors' websites to buy them.
4. Sub-standard Link Building
Link-building is one of the major necessities for enhancing the ranking opportunities of a website. This passes link juice, increasing the domain and page authorities of a website. However, they must link a page with a higher authority to achieve that.
However, the problem with a cheap SEO company is that they tend to get backlinks from any website, disregarding the factors to be considered. This heightens the risk for their clients' websites because links from spammy or irrelevant websites decrease the trust factors. As a result, even search engines like Google may penalize those websites by de-listing those pages from the SERP.
While hiring an SEO company, organizations need to undergo thorough research to determine how efficient it is. Nevertheless, there is a vast difference between an affordable and cheap SEO company. An affordable agency may have reduced the charge for their service, but they do not compromise with their responsibilities.